PSA Plus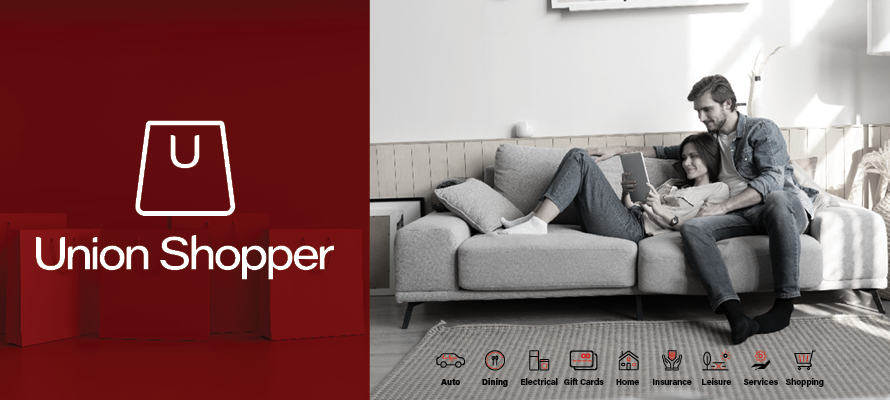 PSA Plus is a Member Benefits Program powered by Union Shopper


Union Shopper is a 100% union-owned organisation, providing members with great deals and benefits on a large range of products and services.
Union Shopper offers benefits and discounts on:
Electrical items
Discounted gift cards for a wide range of your favourite retailers
New cards
Movie Tickets
Wine
Travel
Entertainment
Leisure activities
And so much more!


Union Shopper is a free service for current financial members of the PSA.
If you're ever planning to make a purchase for yourself, your family or a friend, be sure to log on and check to see what savings you can make by using your Member Benefits.
Union Shopper works hard to source amazing prices and deals for members. In many cases, it's at places where you'd usually shop, just with a better price or deal!
By using your Member Benefits regularly, on purchases big or small, its easy to receive savings in excess of your annual union fees.
Register Today!
To access Union Shopper, you will need to register online. Registration is quick, easy and free. If you're having any trouble registering for Union Shopper you can get support by sending an email to
or call Union Shopper on 1300 368 117.
Please note that processing of some registrations may take between 1-3 business days to complete.
If you want to take advantage of all the benefits that your union membership provides, register for a Union Shopper Account today!
Not a Member?
Today is a great day to join your union! While being a union member is about much more than the benefits you can access, the perks to being a member continue outside the workplace. By joining the Public Service Association public sector employees can access many other Member Benefits such as:
Journey Accident Cover insurance covering you for accidents to or from work
Legal Services beyond Industrial Advice for issues in your workplace
Discounted re-charges on your Adelaide MetroCard
Discounts on essentials like groceries or petrol
Exclusive access to budget holiday homes all around South Australia and New Zealand
Discounted tickets to the Palace Nova Cinema
And much more!
What are you waiting for? Join the PSA today!


If you would like to talk to someone about PSA union membership call us on 8205 3200 or email enquiries@psaofsa.asn.au
Become a
Member
With PSA membership you know you're protected at work and have access to a huge range of member benefits. We strive for a South Australian public sector in which staff are highly valued and well resourced, with fair and secure working conditions.
---
Public Service Association of SA
122 Pirie Street Adelaide
Member Benefits Centre
Ground Floor, 122 Pirie Street
8:30am to 4:30pm